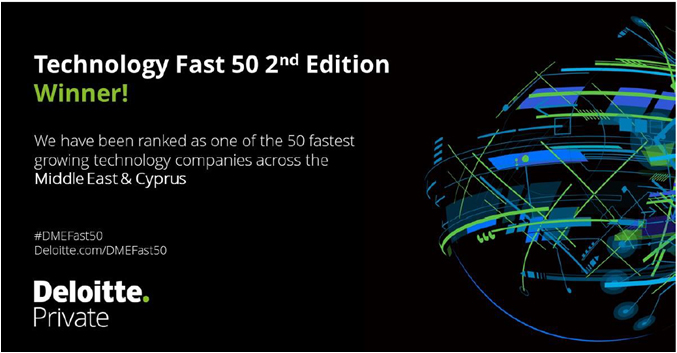 Deloitte Middle East Technology FAST 50 2nd Edition announced!
Hyperthink Systems is thrilled to announce that it has been ranked as one of the 50 fastest-growing technology companies across the middle east and Cyprus for the second consecutive year Deloitte's Technology Fast 50 program! #DMEFast50
DME Technology Fast 50 program, is one of the foremost technology recognition programs across several Geo's. Becoming a regional winner of the Deloitte Technology Fast 50 is recognized as a significant achievement, it is a celebration of innovation and entrepreneurship.
The Technology Fast 50 results prove the wealth and breadth of the scale-up ecosystems in the region, providing a glimpse of the promising future beheld.
Link:https://www2.deloitte.com/xe/en/pages/deloitte-private/articles/fast-50-2nd-edition-results.html