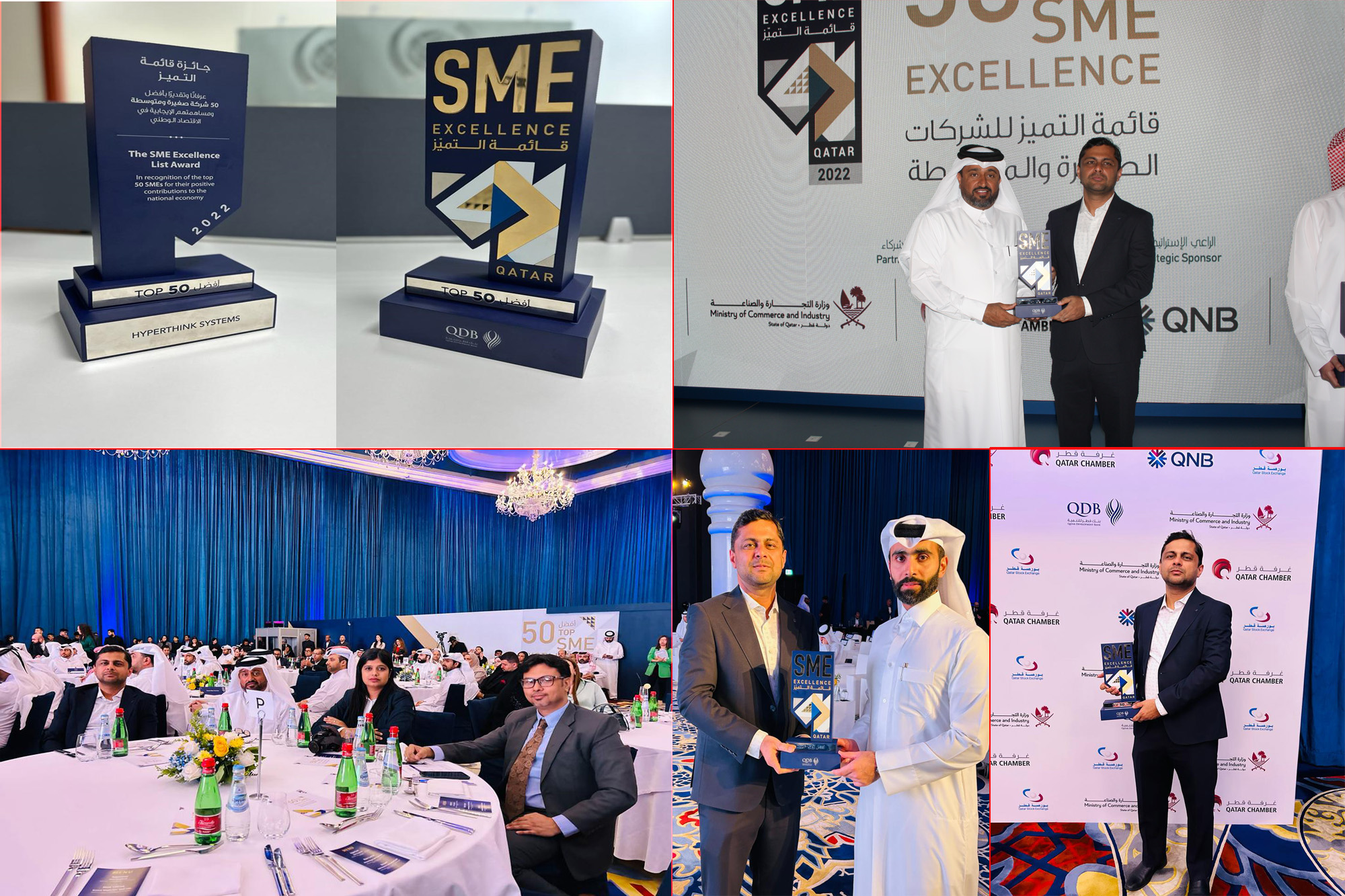 SME Excellence Awards Ceremony @ Qatar
Hyperthink Systems is pleased to announce that it has been chosen as the recipient of the Top 50 SMEs in Qatar 2022 Award at the SME Excellence awards ceremony organized by Qatar Development bank last night. The award was given by HE the Prime Minister and Minister of Foreign Affairs Sheikh Mohamed bin Abdulrahman bin Jassim al-Thani to our CEO Mr. Awdesh Chetal during the event at Mondrian Doha on Tuesday in the presence of HE Ali bin Ahmed Al Kuwari, Minister of Finance and Abdulrahman Hesham Al-Sowaidi – CEO of Qatar Development bank.
This award is to recognize SMEs that have excelled in their business models, achieved remarkable business growth and have made a positive impact and contribution to the local economy.
We would like to express our sincere appreciation and thanks to Qatar Development Bank for recognizing us with this prestigious award. We are truly humbled and honored to receive it. We look forward to continuing to serve our current and future clients and to our continued and new successes in 2023.